MY BIRTH PLACE MY JOHAR MUNSYARI
Johar Munsyari (262553) Dis. Pithoragarh (262501)
---
Munsiyari - Little Kashmir of India
---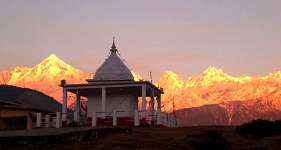 ---
Munsiyari is a comely hamlet situated in the Pithoragarh district of Uttarakhand state, nestled in the snow capped peaks of the Himalayas Munsiyari offers splendid vistas of natural beauteousness.this scenic hill station is perched at an altitude of 2298mts above sea level. Munsiyari literally translated means place with snow, and is also referred as Little Kashmir.
---
Glamorous Munsyari : Visit On Munsiyari
---
It offers stunning views of snow capped higher Himalayan ranges. Panchachuli is a group of five peaks and is the star attraction at Munsiyari as they look like chimneys and are amongst the gorgeous treasure trove among the magnificent peaks of Nandadevi, Nandakot, Rajarambha and mountains of Nepal Himalayas. The Virgin environs of the valley offers breathe taking views of the surrounding mountain ranges.
Munsyari is famous for its picturesque beauty and trekking excursions and is popular with high altitude trekkers and adventure enthusiasts as this place is the base of Milam, Ralam and Namik Glaciers.
It was a previously a restricted area as it is wedged in between the borders of India, Tibet and Nepal but Munsiyari is now emerging as a popular trekking destination and the government of Uttarakhand is also promoting this little paradise of Kumaon.